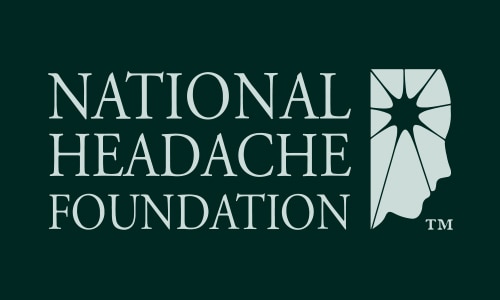 27 May

New Devices Offer Hope in Migraine Treatment

A new approach to migraine treatment, neuromodulation—stimulating the nervous system with electrical signals—has grown in recent years and holds potential for pain relief without medication.

Stewart J. Tepper, MD, of the Cleveland Clinic Lerner College of Medicine provided an overview of some of the latest and most promising treatment devices at the Eighth Annual Winter Conference of the Headache Cooperative of the Pacific in San Francisco last January.

Cefaly
Worn like a crown during treatment, Cefaly was approved by the U.S. Food and Drug Administration in March, 2013, to prevent migraine. It delivers an electric current to stimulate branches of the trigeminal nerve, which has been associated with migraine headaches.
In one 67-person study, one-half of the group received treatment with Cefaly, and the remaining half received sham treatment. After 3 months, the members of the treatment group experienced a decrease in their monthly migraine days from an average of 6.9 to 4.9. The number of migraine attacks and the amount of medication used by this group also decreased. No side effects were reported.
A patient satisfaction study of more than 2,300 Cefaly users showed that a little more than 53 percent of patients were satisfied with Cefaly treatment and were willing to buy the device for continued use. The most commonly reported complaints included a dislike of the feeling Cefaly created—reported to be a tingling sensation, as well as sleepiness during the treatment and headache following treatment.
Spring TMS
SpringTMS, available by prescription, creates mild electrical currents that can depolarize neurons in the brain. Experts believe this action interrupts the abnormal hyperactivity associated with migraine. When treating themselves, patients simply hold the device at the back of their head and press a button.
In a study of 201 patients, 38% of those who used the device were pain-free two hours later compared to approximately 17% of patients in the control group. Thirty-four percent of the participants were pain-free after 24 hours compared to 10% in the control group.
Dr. Tepper noted that the device is considered probably effective in treating migraine, but there is conflicting evidence regarding its effectiveness preventing migraine.
GammaCore
This handheld device delivers electrical stimulation to the vagus nerve and has shown promise in treating different types of migraine.
Patients hold the device against their necks, and it sends a mild electrical signal through the skin to the vagus nerve, which runs from the brain stem to the abdomen.
Dr. Tepper noted that gammaCore treatment combined with standard care reduced the number of cluster headache attacks per week and decreased patients' use of rescue medications and oxygen.
In a different study of 30 migraineurs with aura, 96 migraine attacks were treated, and 56% of the patients reported meaningful relief 2 hours after treatment. In nearly 45% of the attacks, patients were pain-free within 30 minutes. In nearly 44% of the attacks, however, the treatment did not provide relief, and patients used medication to treat their pain. No adverse effects were reported.
The FDA has not approved this device, but it is available in Canada and Europe.
Dr. Tepper also discussed occipital nerve stimulation (ONS) and deep brain stimulation (DBS), both of which are invasive treatments requiring surgery. Both have shown some success, he said, but significant adverse effects have been reported, ranging from cable discomfort and infection with ONS and stroke with DBS.