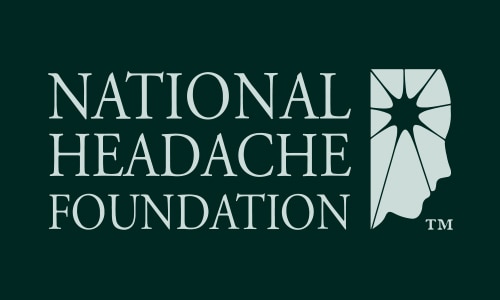 11 Jan

Certification of Added Qualification in Headache Medicine — Why Now?

Headache disorders are the most common neurological disorders, affecting more than 90 percent of Americans. Despite the disease's prevalence, only 416 physicians had received sub-specialty certification in headache medicine by the United Council of Neurologic Subspecialties, as late as 2014. The vast difference between the number of patients and the number of certified providers makes it difficult for patients to find and be seen by a headache specialist. The National Headache Foundation (NHF) recognized the inadequate number of qualified headache care providers, and the NHF believes many health care professionals are not being properly recognized for their competency in headache medicine.

The NHF has developed a program intended to better serve headache and migraine sufferers across the country. The Certificate of Added Qualification (CAQ) in Headache Medicine was reinstated to establish the standards for headache practice and assist those with headache in locating clinicians who could provide optimal headache-related care.

The requirements to obtain a subspecialty in headache medicine have become more restrictive, preventing many headache specialists from obtaining certification or receiving acknowledgement for their work, experience, and abilities in headache medicine. It also limited the pool of providers for patients seeking help from a headache specialist. The NHF also recognized that, in addition to physicians, other health care providers should be acknowledged for their expertise and experience in headache care. Eligibility for CAQ includes physicians (MD and DO), advanced nurse practitioners, physician assistants, dentists, and clinical psychologists.

In October, 2015, the NHF executed the first CAQ exam since its reinstatement. Fourteen headache specialists are now added to the list of those certified in headache medicine–seven who would not have been eligible for other available certifications.

One recipient of CAQ, Christina Treppendahl, FNP-BC has been involved in headache medicine for 6 years and started her own practice, The Headache Center in Ridgeland, MS, in 2013. Treppendahl, like all nurse practitioners, was not eligible for UCNS headache medicine certification. Treppendahl said, as an NP, she is accustomed to having to go further than physicians to prove her qualifications. With CAQ, Treppendahl and other NPs now have that opportunity. "It (CAQ) reassures the patient that I have experience and a found knowledge in headache medicine," Treppendahl said.

Heather McCoy, DNP, another CAQ recipient, said she has been looking for a program such as CAQ from the day she graduated as an NP. "This certification is very important to me," McCoy said. "It legitimizes my expertise in headache medicine in a way that is recognized and accepted in both the medical and lay community via a very well-respected organization—the National Headache Foundation."

Doctor McCoy spent 16 years working in neurosurgery and neurology, but has focused exclusively on headache medicine for the last 2 years. She is the owner and clinical director at the Integrative Headache Care, LLC, in Scottsdale, Arizona.

"The CAQ is also important to me because it offers the non-neurologist a route to clinical expertise and recognition among medical and nursing colleagues." McCoy said.

While not excluding neurologists, it was the goal of the NHF to look beyond this specialty for more headache specialists. The NHF's steering committee, which developed the exam, consisted of neurologists, other physicians, physician assistants, nurse practitioners, and clinical psychologists–all with many years of experience in headache medicine.

By including headache specialists from various specialties of medicine and disciplines of healthcare, patients will have more specialists available to them. Treppendahl said headache patients are used to seeing their family doctor and that some patients may see a neurologist who specializes in something other than headache. CAQ acknowledges all who are qualified in headache medicine, neurologists and non-neurologists. Some health care practitioners, like Treppendahl, only focus on headache.

"All I do, all day long, is headache. When I go home, I read about headache." Treppendahl said.

To help headache patients locate headache specialists, CAQ recipients are all eligible to be added to "Healthcare Provider Finder," on the NHF's website, www.headaches. org. Before CAQ was reinstated, the NHF's online database was limited to physicians.

J. Michael Jones, MPAS-C also focuses on headache. He has 34 years of experience in medical practice, most of which was spent in headache medicine. For 5 years, he was the owner, along with James Moren, MD, of Pacific Rim Headache Center, PLLC. The Center closed on December 31, 2015, because, according to the website, "Health insurance companies, posturing for their participation in ACA, have slashed reimbursements for small practices (especially headache practices)."

Beyond recognizing physician assistants qualified in headache medicine, Jones is hopeful CAQ will help the process of insurance companies in recognizing the need of headache sufferers and those who manage for their headaches.

"If we could ever get insurance companies to recognize that there are individuals who have more training and expertise in headache medicine, I hope they will eventually recognize us," Jones said. "The ones that we talked to based their view on the CMS (Center for Medicare and Medicaid Services) taxonomy of specialties, of which headache medicine is not listed."

Jones, who along with Moren, is currently a provider at Cascade Neurologic in Mount Vernon, WA, said the number of headache clinics in the Pacific Northwest has fallen from six to one. He said this decrease is mostly due to reimbursement issues and that he hopes CAQ is one of many steps that changes the thinking of insurance companies.

He hopes CAQ helps him and other non-neurologist headache specialists with pharmaceutical companies as well. Some company policies stated they could only call on neurologists. Jones said pharmaceutical companies and their legal representatives had difficulty determining who was a qualified headache specialist. "Their lawyers picked 'neurologist' as the same as headache specialist." Jones said. He is hopeful that CAQ becomes a way for decision-makers in insurance and pharmaceutical companies to recognize headache specialists.

The NHF had all of these benefits in mind when the process to reinstate CAQ began and the NHF is hopeful this program will only grow. More applicants will take the exam in September and the NHF will continue to offer the exam twice a year. Each exam is an opportunity for healthcare providers qualified in headache medicine to be recognized for their abilities. With you, the headache sufferer in mind, the NHF is hopeful that the number of healthcare providers certified in headache medicine will continue to increase.