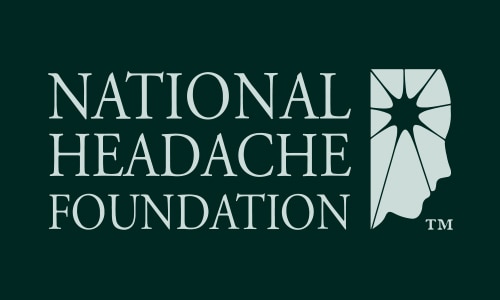 26 Jan

Miles for Migraine: Raising Migraine Awareness One Mile at a Time
Migraine is often stigmatized and patients, due to the disease, don't often have opportunities to fight that stigma for themselves. The nonprofit organization, Miles for Migraine, is sending this message to individuals with migraine: there is no action too small when it comes to creating awareness and fighting the stigma of migraine.
"Most people don't understand what migraine is," said Shirley Kessel, President of Miles for Migraine. She said many don't realize that migraine affects not just the person experiencing migraine, but everyone around them.
"It all starts with the lack of awareness," said Janet Corroo, RN, Vice President of Miles for Migraine. "It drives the stigma. It drives the lack of funding and it drives the lack of funding for training. There aren't enough specialists."
Miles for Migraine, a 501(c)(3) nonprofit founded in 2008 by Eileen Jones, RN, PHN, started as a way to build support for headache research.
Jones, who first visited Congress with the Alliance for Headache Disorders Advocacy (AHDA) in 2007, was discouraged by the lack of funding for headache research. Jones and AHDA were told that an increase in the National Institutes of Health (NIH) spending allowance for headache research grants was unlikely to increase in the near future. According to the Miles for Migraine website, milesformigraine.org, Jones and AHDA members were told by Congress that they needed to do more to build public support. Congress told them that until citizens started to demand funding, NIH would not increase funding.
Jones became the founder of Miles for Migraine in response to the challenge from Congressional representatives. Jones, who served as the president for Miles for Migraine from 2008 to 2016, started the organization with a 5K/10K run and 2-mile walk to raise public awareness for migraine and headache disorders. The first race was held in San Francisco during the fall of 2008, and attracted about 200 participants. The organization has grown since the first race. It initially expanded when Kessel brought the race to Philadelphia in 2013.
After Kessel's youngest daughter, Sydney, was diagnosed with chronic migraine at age 16, they decided it was time to do something. Kessel, who also experiences migraine, said she couldn't believe how little migraine treatments had changed. She said her daughter's doctor was suggesting the same medications for Sydney that were first suggested to her.
Kessel has three daughters, two of whom have been diagnosed with migraine. After Sydney's diagnosis, she started looking for ways to get involved and she discovered Miles for Migraine. Kessel contacted Jones and brought the race to Philadelphia in 2013. Kessel's role has gradually increased. In 2016, she became president of the organization.
"I thought to myself this is a real opportunity for so many people. Watching my own daughters struggle and I just knew I had to do it."
The fourth-annual walk/run in Philadelphia was held in October with over 500 participants. This represents a significant increase from the 60 participants at the first race in 2013. Kessel said she understands that not every migraine patient is able to participate in the walk/run due to their illness, but she still encourages everyone to attend.
"You're advocating just by being there," Kessel said. "When they (media and sponsors) see how many people are actually invested and interested in an event like this, they're going to take a second look and realize the work we're doing is important."
Kessel said she wants to build a community for individuals with migraine and other headache disorders.
"We want to create a place where people can come and advocate for themselves, and thereby reduce the stigma associated with migraine," Kessel said. "It's not until people with migraine and other headache disorders start to do that, will the perception of people with migraine and other headache disorders start to change."
Corroo encourages individuals with serious headache conditions to get involved any way they can. She calls it the "-ings." Corroo said any action (walking for migraine, talking about migraine with friends and family, blogging about migraine) are all ways to generate awareness.
"If we create awareness, the funding will follow. The fellowship funding will follow and the stigma will be lifted," Corroo said. Miles for Migraine continues to expand its outreach. In September, the organization added a third race location, Naperville, Illinois, a suburb of Chicago. The schedule will continue to expand in 2017, when races will be added in Washington, D.C. and Phoenix. Two more locations are expected to be added in 2018, according to Kessel; however, the locations have not yet been decided.
"Our long-term goal is to have 25 races," Kessel said.
In addition to increasing awareness through the races, Miles for Migraine has also raised funds for headache research. Since 2008, the organization has donated $79,000 to AHDA and to hospitals in Philadelphia and San Francisco.
Miles for Migraine is more than walk/runs, however. Beginning in June 2014, the organization began hosting youth camps aimed at children and teens impacted by migraine or other headache disorders. Corroo said the goal is to provide the children and teens in attendance with a toolkit to cope with migraine and create a supportive community. In previous youth camps, artists and psychologists have been among the speakers introducing different tools.
Corroo added that the attendees learn a lot from each other, too.
"Even as a nurse, I may have knowledge about the disorder" said Corroo, who is a clinical nurse at the University of California San Francisco Headache Center. "But I don't have the practical experiences."
She said migraine is a disease that creates a lot of isolation and helplessness, especially among teens. At the youth camps, the attendees have a chance to see they are not alone. Corroo said the last group continues to work together to try to turn city hall in San Francisco purple for a day in June in honor of National Migraine and Headache Awareness Month.
The youth camps are for more than just the children and teens. During the program, parents and children are divided. Corroo said while the kids are learning tools for coping with migraine, parents learn how they can be advocates for their children and have an opportunity to ask questions. Many of the families connected afterwards, Corroo said. She said some keep in contact and turn the youth camp into more than just a one-day session.
Constantly, there are opportunities for raising awareness and educating the public about migraine and other headache disorders. Kessel and Corro said it's important people know that while they are looking for runners and volunteers, there is always something that those with migraine can do to promote advocacy.
"There are ways people can help, even from the darkness of their room," Corroo said.