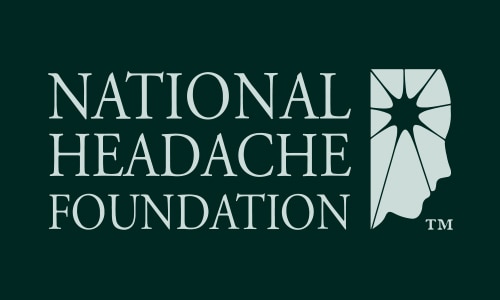 27 Feb

Get Your Tickets for the 2017 NHF Raffle: You Can Win $25,000

[gview file="https://www.headaches.org/wp-content/uploads/2017/02/2017-Raffle-Flyer-NoMarks.pdf"]

Tickets are $100 each, but only 500 tickets are available. The winners will receive the $25,000 main prize, or pearl stud earrings ($1,000 value) for second prize, or $500 gift card for Saks Fifth Avenue for third prize.

Call 1-888-NHF-5552 to reserve your ticket today!

NATIONAL HEADACHE FOUNDATION RAFFLE OFFICIAL RULES: The winning tickets will be drawn and announced at the NHF 31st Annual Fundraising Benefit, A Night at the Museum, on Saturday, May 20, 2017. The winner need not be present to win. Winners will win $25,000 main prize, pearl stud earrings ($1,000 value) for second prize, or $500 gift card for Saks Fifth Avenue for third prize. You must indicate your full name, address and daytime telephone number. Accepted forms of payment are credit card, check or money order for $100 per ticket made payable to the National Headache Foundation. (Credit cards accepted are AmEx, Discover, MC and VISA). The NHF is not responsible for lost, late, stolen, incomplete, illegible, inaccurate, undelivered, delayed, or misdirected entries. The NHF reserves the right, in its sole discretion, to modify or terminate this raffle in the event of any act, occurrence, or reason that it believes would corrupt the integrity, administration, or fairness of the raffle. By participating in the raffle, participants agree to release, discharge, and hold harmless NHF, its respective parents, affiliates, subsidiaries, advertising and promotion agencies, and other individuals engaged in the development or execution of this raffle, from any liability, claims, losses, and damages arising out of or relating to their participation in this raffle or the acceptance, use, misuse, or possession of any prize received in this Raffle.

ELIGIBILITY: You must be 18 years or older to purchase a raffle ticket and a resident of the United States.  Only one (1) individual may be identified as the purchaser of a raffle ticket.  Federal, state and local laws and regulations apply. Void where prohibited.  All purchases are final and non-refundable.  By entering the raffle, the ticket purchaser acknowledges that he/she is aware of, and agrees, with the Raffle Official Rules.

DRAWING: A maximum of 500 tickets will be sold.  All entries must be RECEIVED by 5:00pm CT on Friday, May 19, 2017.  In the event there are remaining tickets that have not been sold, they will be available for purchase at the NHF's Benefit, A Night at the Museum, to be held at The Drake on Saturday, May 20, 2017 until 30 minutes prior to the random drawing that will occur at or about 10:00pm CT.

TAXES: The winner is solely responsible for all state and local costs and charges. The winner is also responsible for any and all federal, state and local income or excise taxes, fees, assessments and like charges associated with the prize. The IRS has taken the position that amounts paid for chances to participate in raffles, lotteries or similar programs are not gifts and, therefore, the price of the ticket does not qualify as a deductible charitable contribution.