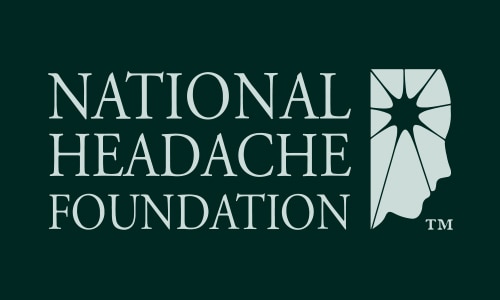 28 Jun

Towards a Core Outcome Set for Headache Clinical Trials (COSH): An International e-Delphi Survey and Consensus Meeting

The National Headache Foundation is providing the below information on this study as a public service to its members.

Understanding the way in which headaches affect people and the potential benefits of treatment are important. However, there is currently no guidance for how best to do this and a wide range of approaches are used. These approaches to assessment are called outcomes or outcome measures – you may have experience of completing these measures during your visits to clinics or if you have previously taken part in a research study.

The Core Outcome Set for Headache (COSH) study will seek to better understand the outcomes that matter most to people who experience headache, clinicians (including doctors and specialist nurses), policy makers and researchers, with a view to reaching agreement on a small group of outcomes (that is, a 'core outcome set for headache') that should be included, as a minimum, in all future headache studies.

Involvement in this stage of the study will involve completion of up to three on-line questionnaires over a period of four months (July to November 2017). Each questionnaire will ask participants to think about the aspects of health they think should be assessed in all headache research studies; each questionnaire will take no longer than 15-minutes to complete. Completed questionnaires will be returned using an on-line system. All questionnaires will be written in the English language and so a proficiency in English is required.

The study is being led by Dr. Kirstie Haywood and Prof Martin Underwood at Warwick University (UK) and is being performed in collaboration with the University College of London, Institute of Neurology (Dr. Manjit Matharu) and University Hospital of North Midlands, Stoke-on-Trent (Dr. Brendan Davies). We intend for the Core Outcome Set for Headaches (COSH) to be representative of the needs and views of people with headache, health professionals and researchers who are actively involved in the care of people with, or research associated with, headache. Therefore, the core research team includes people with headache and their advocates (including the National Migraine Centre, Migraine Action and The Migraine Trust), clinicians and researchers. We also have established an international steering committee.

If you would like to take part in this part of the study – or would like to know more – please do contact Dr. Kirstie Haywood (k.l.haywood@warwick.ac.uk) or study coordinator Kim White (kimberley.white@warwick.ac.uk) on the e-mails listed below. In responding, we would be grateful if you could please indicate which headache category best describes you:
EPISODIC MIGRAINE/EPISODIC TENSION-TYPE HEADACHE: that is, a migraine or tension-type headache occurring on 14 days or fewer per month; and
CHRONIC MIGRAINE/CHRONIC TENSION-TYPE HEADACHE (+/- MEDICATION OVERUSE HEADACHE): that is, a headache occurring on 15 or more days per month for more than 3 months; this headache may or may not include the features of migraine, and may or may not be associated with medication overuse.
With many thanks for your consideration of this study.
More Information About the Study
Background: Substantial concerns exist with regards to the heterogeneity of outcome reporting, the lack of transparency in outcome selection, poorly defined outcomes, and limited or absent justification for outcome selection in headache research [Haywood et al, 2017]. Improved consistency, accountability, and transparency in outcome reporting can be achieved through the development and successful implementation of a core outcome set (COS) – a small, standardized group of outcomes that should be measured and reported, as a minimum, in all effectiveness trials for a specific health area [www.comet-initative.org/].
Study Aim: To develop two multiple-stakeholder, internationally endorsed, consensus-based core outcome sets (COS) for future effectiveness trials in adults with: i) chronic migraine (CM); and ii) episodic migraine (EM).
Methodology: 2 stages:
An International e-Delphi Survey: The survey will engage with international experts – including patients, clinicians, and health professionals – towards achieving consensus on 'which' outcomes should be included, as a minimum, in future headache trials (that is, to define the core domain set (CDS)).
Stakeholder consensus meeting: This will be followed by a one-day international consensus meeting where participants will finalize the core domain set (CDS) and make recommendations for an appropriate core outcome measurement set (COMS; that is, how to measure the outcomes). The meeting will be held in Rome on Thursday 30th November 2017, in advance of the European Headache Federation Congress.
Expected results: The two Core Outcome Sets for Headache research (COSH – CM and EM) will represent the minimum number of standardized outcomes (and methods of assessment) that should be included in future headache trials of Chronic Migraine and Episodic Migraine respectively. The COSH will have a substantial impact on future headache research, facilitating greater transparency, homogeneity, and accountability in outcome reporting, thus supporting more effective data synthesis and meta-analysis.
We expect that the COSH guidance will be the recognized international standard for future headache research and anticipate its inclusion in guidance from international bodies on assessing outcomes in future headache studies. We anticipate that it will be included in future clinical guidelines for headache monitoring, becoming a key tool for monitoring outcome in patients attending headache clinics.
The study has been registered on the Core Outcome Measures in Effectiveness Trials (COMET-initiative) website (http://www.comet-initiative.org/studies/details/953?result=true)
Timescale: It is estimated that the total project will span a period of 12-months. The survey will commence June 2017. The consensus meeting will be held in November 2017.
Reference: Haywood KL et al (2017) A systematic review of outcome reporting in headache research: the need for a core outcome set. Under review.